Open Data Impact Award for the ICJ Corpus
The 2022 Open Data Impact Award was a surprise, but a pleasant one! Thank you, Stifterverband, for awarding third place and 5,000 € to the Corpus of Decisions: International Court of Justice (CD-ICJ), as well as inviting me to present my project 'Foundations of Legal Data Science' in Berlin! I've uploaded the slides and notes to Zenodo. Includes a peek at an exciting new project!
The award-winning Corpus of Decisions: International Court of Justice (CD-ICJ) collects all published decisions and appended opinions of the International Court of Justice (ICJ), the judicial organ of the United Nations and one of the most consequential courts in international law.
Want to jump in right away? Download it here! Want to work with more legal data? Choose from 16 different data sets listed on my website.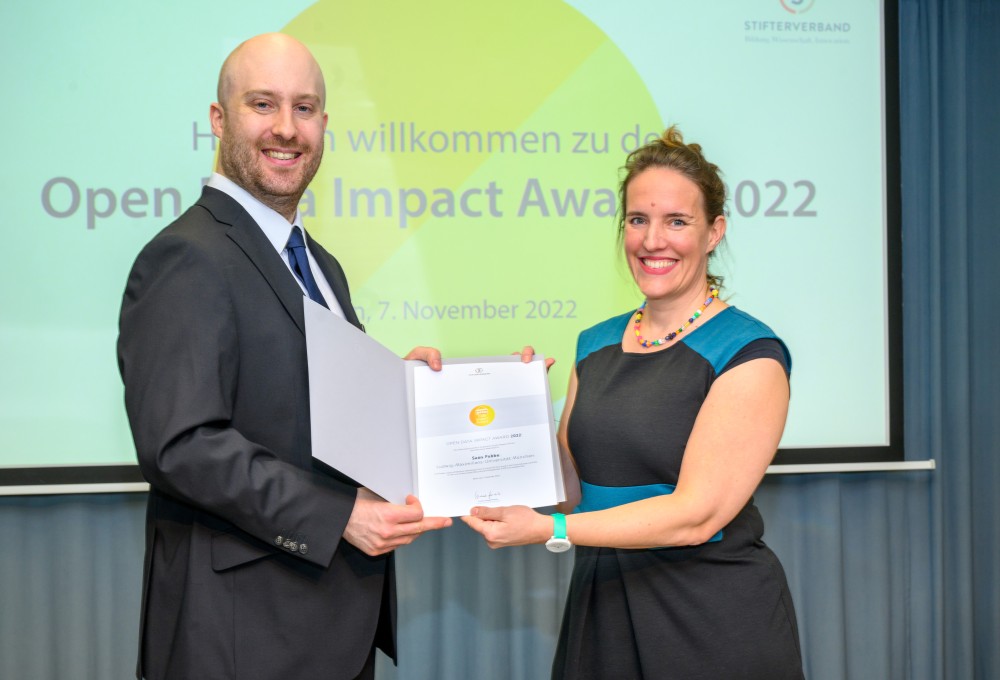 📷 Photo by David Ausserhofer
OpenSenseMap and Risk-Based Authentication
Congratulations to my fellow awardees, who made this evening (and the after-party) a very special occasion!
🥇 First place and 15,000 € went to the OpenSenseMap project, headed by Professor Angela Schwering, Dr. Thomas Bartoschek and Mario Pesch. OpenSenseMap is an incredible global database of environmental sensor data, containing more than 11 billion measurements from over 10,000 sensors. Give OpenSenseMap a spin with its beginner-friendly web interface!
🥈 Second place and 10,000 € went to Stephan Wiefling and Professor Luigi Lo Iacono for creating the Login Data Set for Risk-Based Authentication, a synthetic compilation of more than 33 million realistic authentication attempts from over 3.3 million users. It may re-define login Risk-Based Authentication security measures for millions of websites on the internet.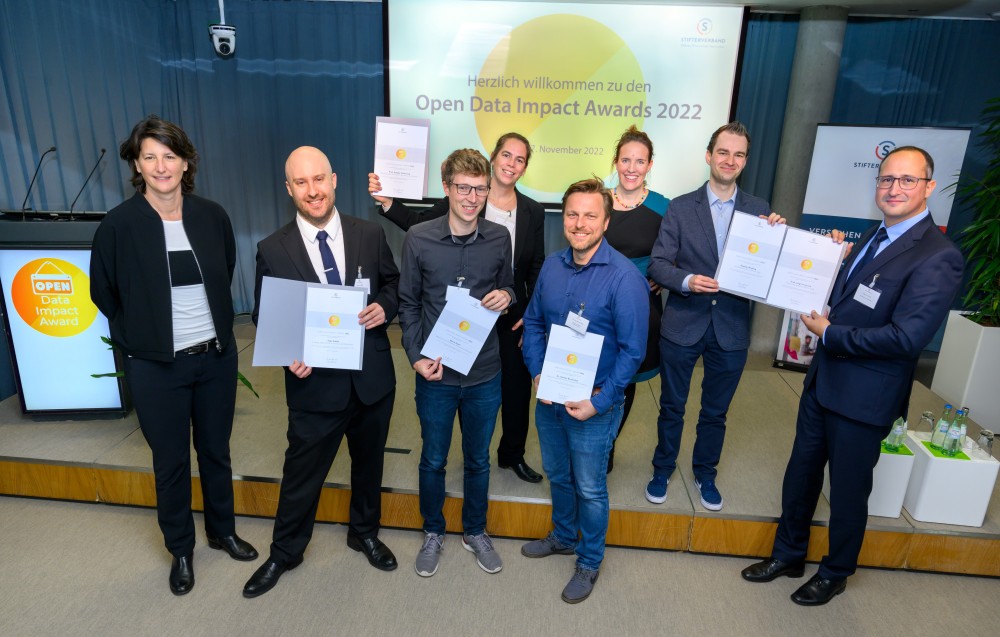 📷 Photo von David Ausserhofer
Left to right: Andrea Frank (Stifterverband), Seán Fobbe, Mario Pesch, Professor Dr. Angela Schwering, Dr. Thomas Bartoschek, Anna Held (Stifterverband), Stephan Wiefling and Professor Dr. Luigi Lo Iacono.